Built on a mutual passion for Real Estate in the Pacific Northwest, the Pacesetter Properties Team offers over 30 years of residential real estate expertise. With diversity in their strengths, the team brings a holistic approach to working with clients in obtaining their goals. Their shared passion and experience in the equestrian lifestyle gives them elevated insight when marketing unique properties and raises their ability to represent any property far and above the competition.
HEIDI PACE DAVALOS, Managing Broker
Heidi is a full time Real Estate Managing Broker, licensed since 2000. She's been through all the highs and lows of the Real Estate market in those years and is considered a true veteran of the industry. In today's competitive market, Heidi's years of experience have given her the knowledge to help sellers maximize on their equity, and guide buyers with winning strategies. Her passion for real estate is illustrated through the intensive focus she applies to every transaction and is driven by her desire to help clients attain their Real Estate goals. In her career, there isn't a challenge she hasn't conquered and she will bring success to your transaction.
Heidi is a certified Relocation Specialist, Certified Luxury Home Marketing Specialist, Certified Seller Marketing Specialist, Certified Buyer Representation Specialist and in her time before Compass, was a multi-year John L. Scott President's Award recipient.
RAQUEL DAVALOS, Broker
Raquel was born into the real estate industry as Heidi's daughter and had a thorough understanding of the process well before obtaining her Broker License in 2014. She brings a fresh "Millennial" approach to the team, with her strengths in internet and social media marketing. The team's operations are managed by Raquel. The constant referrals and repeat business she receives from her past clients are a true indication of the level of service and dedication she provides.
Raquel is a graduate of Seattle University with a degree in Business Management and minor in Psychology.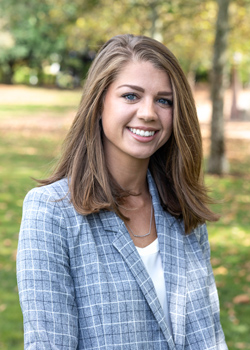 REILLY OCHS, Broker
Reilly is a Pacific Northwest native and thus has great love and understanding of all there is to experience about living in Western Washington. Joining the team in 2019, Reilly is excited to bring a fresh perspective and new ideas to an established and strong team. Previous to starting her career in real estate, Reilly has gained invaluable experience working for Nordstrom and has deep roots in the equine industry. Combining her passion for customer service and horses, joining the Pacesetter Team was a natural progression.